Shaklee Healthy Solutions Plus: Your Key To Overall Well-Being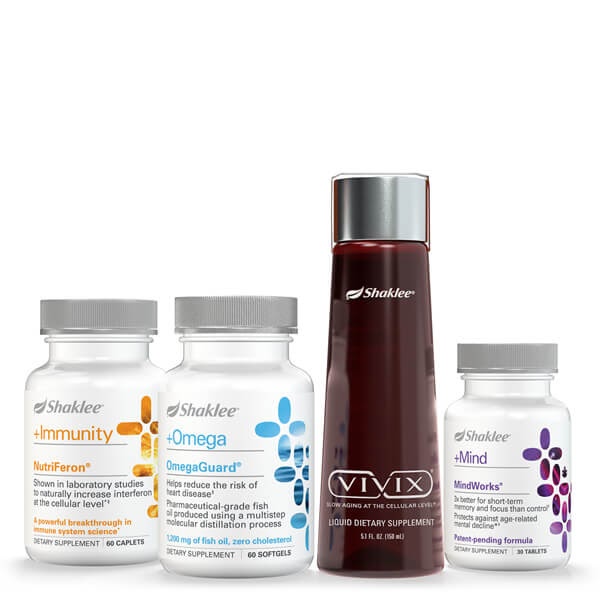 Shaklee knows that overall well-being will be easier to achieve if we nourish vital parts of the body and their functions at once. That is why they combined NutriFeron®, OmegaGuard®, Vivix®, and MindWorks® in one magnificent health regiment.
Let's discover the amazing products behind Shaklee's Healthy Solutions Plus that can boost the immune system, support cardiovascular health, slow the effects of aging, and improve cognitive functions.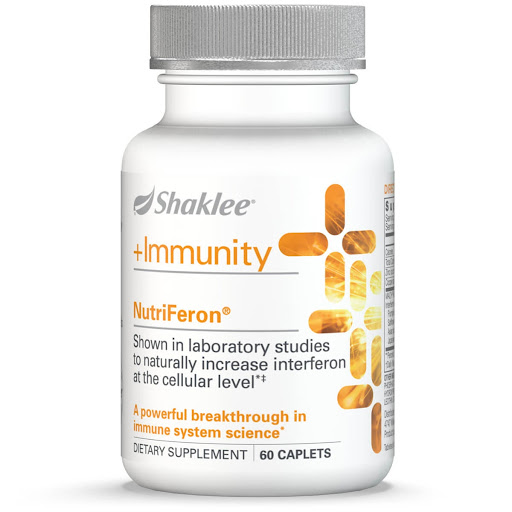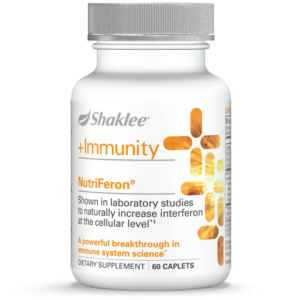 As a person ages, the immune system becomes more vulnerable. That is why Shaklee formulated a product that can increase the body's immunity against diseases and viruses with the power of pumpkin seeds, safflower, Asian plantain seeds, Japanese honeysuckle flower inside the patented MACH® phytonutrient blend.
This product increases the production of interferon at the cellular level, which in turn will make the immune system stronger.
"Since I've started taking these, I don't even get cold anymore."
"I got one of my sisters started on it because she travels frequently to other countries. Since she started on it, she won't travel without it. This is my favorite Shaklee product!"
Benefits of Shaklee NutriFeron®
Boosts immune system

Increases interferon production

Supports healthy recovery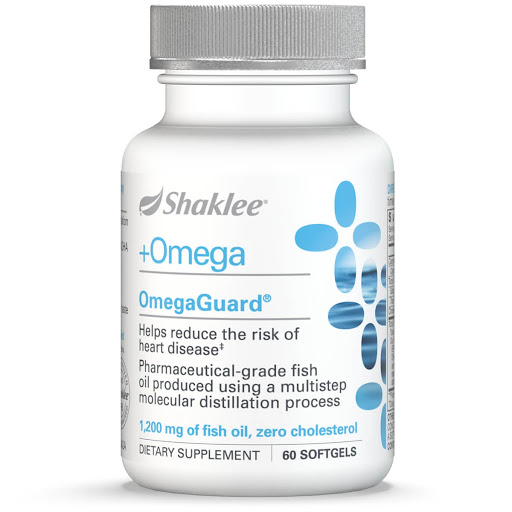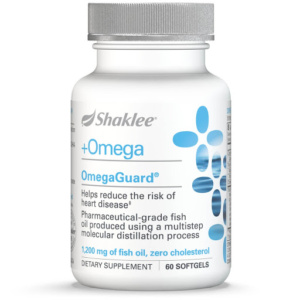 Shaklee OmegaGuard® improves and protects cardiovascular health with the power of omega-3 fatty acids.
As a result, the levels of blood pressure, cholesterol, and blood sugar become lower, which will eventually reduce the risk of having a heart attack and diabetes.
"I love OmegaGuard and can take it with complete confidence, knowing it's pure and potent and has some really proven health benefits."
"I have read information that showed that other companies sold fish oil with many problems with the product. Shaklee used to triple filter the ingredients but now filters the ingredients 5 times to ensure 100% purity. I doubt that any other company does that. With my family history of heart problems this is one product that I feel is so important to take. Thank you Shaklee for a great product."
Benefits of Shaklee OmegaGuard®
Prevents heart attack

Improves joint health

Supports eye health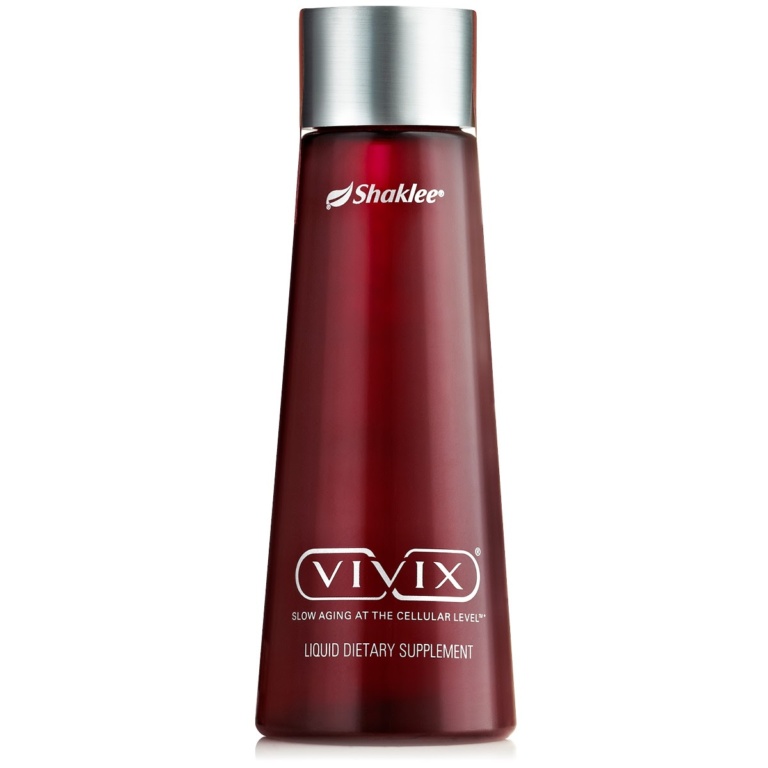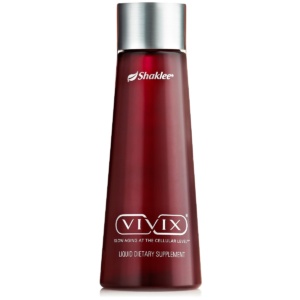 Shaklee Vivix® is a liquid antioxidant supplement that slows the effects of aging at the cellular level. It utilizes the power of muscadine grapes, which contain an abundant amount of resveratrols.
These are potent antioxidants that can fight free radicals that cause premature aging.
"…To me Vivix as all of the other products on my regular regimen is a no-brainer. I was eager to begin taking Vivix® for a long time now and have recently been able to afford to add it to my regimen and I love it. I have more energy and my skin looks amazing."
Benefits of Shaklee Vivix®
Increases cellular energy

Repairs damaged cells

Defends cells from free radicals

Improves cellular functions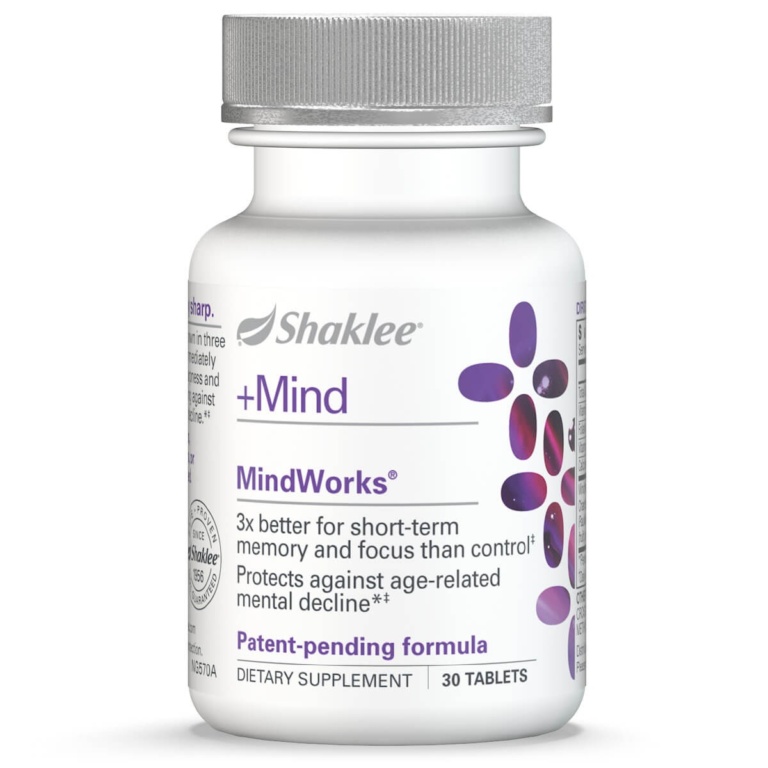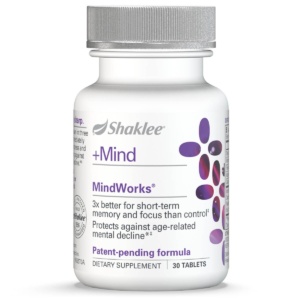 Shaklee MindWorks® supports cognitive functions, speeds up reaction time, enhances mood, and boosts productivity. It utilizes the powers of antioxidant-rich ingredients like chardonnay grape extract, guarana seed extract, blueberry powder, and green coffee seed extract.
This product was proven to improve the short-term memory and protect from age-related mental health conditions, such as dementia and Alzheimer's Disease.
"Mindworks has helped me to sleep better and recall things quicker! I almost never have a senior moment anymore. I take my Mindworks every day and love it."
"I've been using Mindworks for a few years now and I've noticed improvement in memorization of names of people, events, and places I've visited. Love this product."
Benefits of Shaklee MindWorks®
Improves short-term memory

Lowers brain shrinkage rate by 30%

Improves red blood cells
Where to Buy Shaklee Healthy Solutions Plus?
You can avail Healthy Solutions Plus and other health-improving products on Shaking With Dylan, a leading distributor of Shaklee, that offers a wide range of health and wellness supplements. Visit our website today for exclusive promotions and discounts.
Iron plays a vital role not only for the circulatory system but also for the body as a whole. Iron-deficiency can cause anemia, a condition in which the red blood cells cannot carry enough oxygen to supply the body's tissue. This can result in fatigue,...
read more
Replace coffee and sugary soda with an antioxidant-rich blend of green, white, and red teas. Shaklee 180® Energizing Tea is a clinically tested weight loss product that supports the body for a leaner, healthier, and more energized version of you. Let's...
read more